And More
Storyist for iOS is a rich, desktop-caliber app. Now your story is always with you—on all your devices.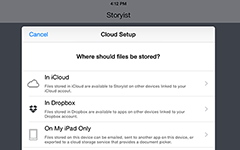 iCloud and Dropbox Sync
Storyist for iOS supports both iCloud and Dropbox. When you store your files in either of these cloud storage services, your files are always available on any of your iOS, Mac, or PC devices.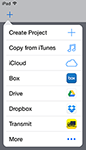 Document Picker
Import and export from other cloud storage providers like Google Drive, Box, OneDrive, or any app that provides a Document Picker that supports the import and export modes.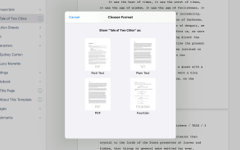 Import and Export
Easy import and export of Storyist, RTF, Plain Text, Fountain, and Final Draft v8 files via iTunes, Dropbox, and the Open In menu.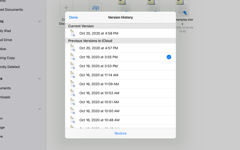 Versions
Storyist for iOS makes daily backup copies (versions) of your projects. It also keeps deleted projects for at least 30 days, so restoring from a previous version or a deleted file is easy.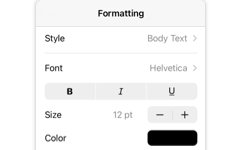 Formatting Inspector
Storyist for iOS provides a text Inspector for quick editing of formatting, style, and page settings.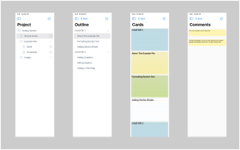 Project Sidebar
Swipe to reveal your project files, text outlines, index cards, and comments.